*Due to technical issues, download links on the Audio page will be unavailable until November 1st, 2016 or until further notice. Please check back at that time to download and listen to Cynthia's audio teachings. Thank you for your patience!
---
Cynthia Heald's Audio Teachings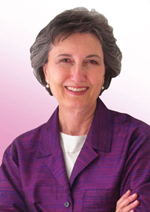 To listen to Cynthia's teaching, you can click on the links below. This will allow you to save the mp3 audio file to your computer. You can then play it through iTunes, Windows Media, or another audio program.
Becoming A Woman Of Simplicity:
Becoming a Woman of Simplicity Session 1
Becoming a Woman of Simplicity Session 2
Becoming a Woman of Simplicity Session 3
Becoming a Woman of Simplicity Session 4
Becoming a Woman of Simplicity Session 5
Becoming a Woman of Simplicity Session 6
Becoming a Woman of Simplicity Session 7
Becoming a Woman of Simplicity Session 8
Becoming a Woman of Simplicity Session 9
Becoming a Woman of Simplicity Session 10
Becoming a Woman of Simplicity Session 11
Becoming a Woman of Simplicity Session 12
Becoming A Woman Of Strength:
Becoming a Woman of Strength Session 1
Becoming a Woman of Strength Session 2
Becoming a Woman of Strength Session 3
Becoming a Woman of Strength Session 4
Becoming a Woman of Strength Session 5
Becoming a Woman of Strength Session 6
Becoming a Woman of Strength Session 7
Becoming a Woman of Strength Session 8
Becoming a Woman of Strength Session 9
Becoming a Woman of Strength Session 10
Becoming a Woman of Strength Session 11 (not available due to technical issues)
Becoming a Woman of Strength Session 12
Becoming A Woman Whose God Is Enough:
Becoming a Woman Whose God Is Enough Introduction
Becoming a Woman Whose God Is Enough Lesson 1
Becoming a Woman Whose God Is Enough Lesson 2
Becoming a Woman Whose God Is Enough Lesson 3
Becoming a Woman Whose God Is Enough Lesson 4
Becoming a Woman Whose God Is Enough Lesson 5
Becoming a Woman Whose God Is Enough Lesson 6
Becoming a Woman Whose God Is Enough Lesson 7
Becoming a Woman Whose God Is Enough Lesson 8
Becoming a Woman Whose God Is Enough Lesson 9
Becoming a Woman Whose God Is Enough Lesson 10